Traditional Music Festival
Saturday and Sunday, September 23 & 24, 2023
12 to 6 PM Each Day
Every September thousands of music lovers show up to this annual Traditional Music Festival. Nationally and regionally known musicians treat the crowd to Bluegrass, Cajun, Irish, and Country music as well as other entertainment such as traditional dances. A craft show is held on both days with plenty of interesting items for sale, and there is no shortage of food and refreshments. If you would like to spend one of the last weekends of summer enjoying great music in a beautiful Park, then the annual George Portz Traditional Music Festival is a great way to spend your weekend.  This event is sponsored by The Festus Missouri Parks and Recreation Board.
Remember to bring your own lawn chairs or blankets for seating!
Camping: Primitive tent camping and RVs allowed starting Friday at 5 p.m. No hook-ups available.
For more information email George Portz's Son Jason at jasonp@georgeportztmf.com
Book a stay at the Holiday Inn Express
for a relaxing and fun weekend.
Mention the George Portz Music Festival to
receive a discount for your stay.
1802 Gamel Cemetery Road, Festus, MO 63028
Phone: 636-937-7100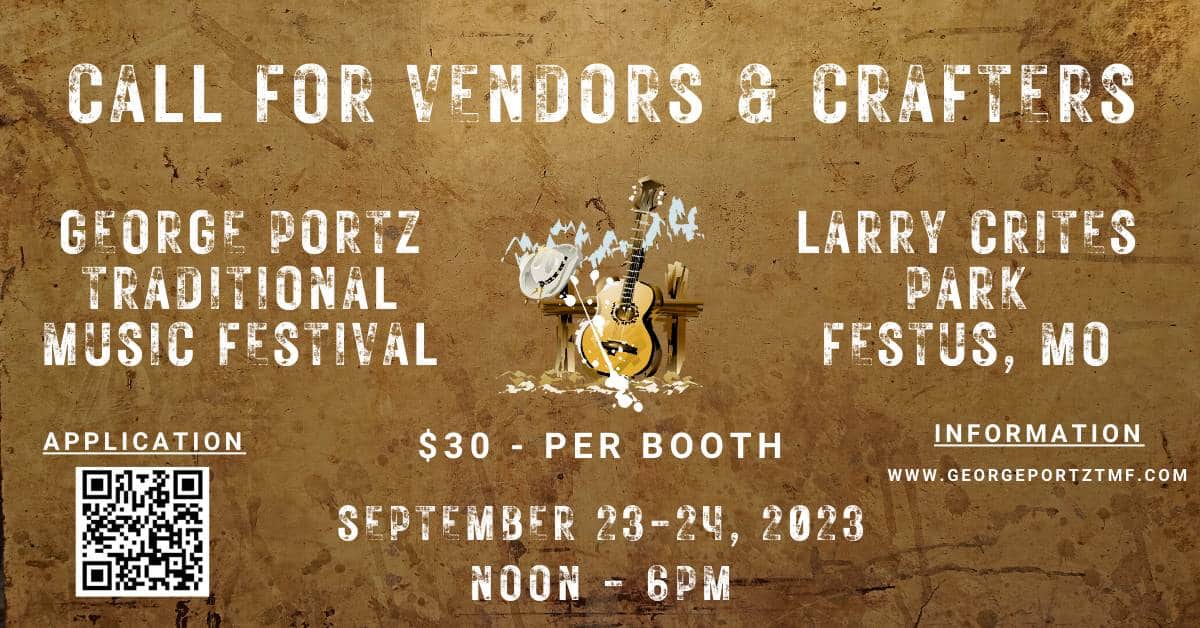 Call for Vendors and Crafters
Are you a vendor or a crafter looking for a great opportunity to connect with your community? If so, then you're in luck! We're looking for vendors & crafters to participate in the 33rd Annual Festus, MO Traditional Music Festival.
We're looking for vendors who sell a variety of products and services, including food, crafts, clothing, face painting and more. We're also looking for non-profit organizations who want to set up a booth to raise awareness for their cause.
$30 Per Booth – No Table Provided – Electricity Available
Non Profits and Community/School Groups are FREE.
If you're interested in participating, please fill out the form below.
https://forms.office.com/r/RHrYnvygMW
For Information Contact
Jason Portz – (618) 972-8682
jasonp@georgeportzTMF.com
Saturday September 23, 2023
Big River Trio and Friends
Willie Nelson
(Paul Jarvis)
Thunder and Lightening Cloggers
George Portz's Friends of Bluegrass
Sunday September 24, 2023
Big River Trio and Friends
Kevin Merseal and Liz Vaughn
George Portz's Friends of Bluegrass
Check out some of our featured bands: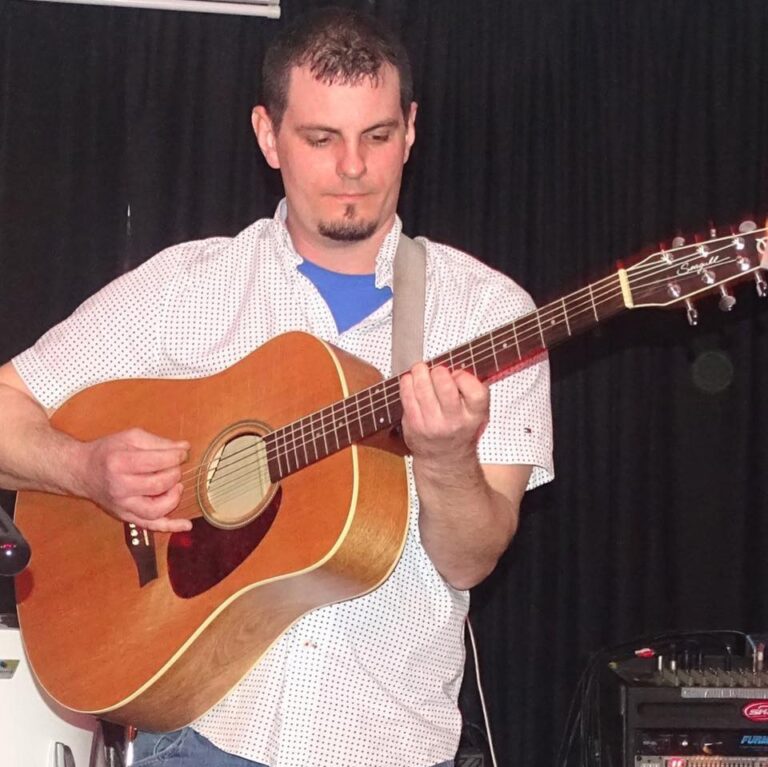 George was a nationally and internationally renowned entertainer. His talents led him to become the Illinois State Open Fiddle Champion at 16 years old, he joined the Goins Brothers Bluegrass Group 'on festival circuit', play on stage at the Grand Ole Opry, the Smithsonian Folk Life Festival, and in Washington, D.C. at the White House with then President Richard M Nixon. George returned to Illinois after his stint with Melvin & Ray Goins. His first performance as a member of The Friends of Bluegrass was at Southwestern Illinois College in 1979.
George's talents would lead him to later win the National "Open" Fiddle Championship 1982. He was awarded the Legacy Award for his contribution to preserving, promoting, and perpetuating Bluegrass music and other traditional Americana forms. George taught fiddlin to a huge number of students and never charged them a penny. Alison Krauss, a former pupil of George's, went on to achieve national recognition. She acknowledged George's contribution to her success in the music industry on her first record.
George and his band have performed or opened for John Hartford, Alison Krauss and Johnny Gimble. They've also played with Riders In The Sky and 'Pappy Wade Ray', Michael Martin Murphy and Patsy Montano. It is a great loss to not only us, but also those who knew him. He loved to say that he had no 'fans,' only friends. This was because he thought about each of you who followed his music. His music, his humor, and his laughter will continue to live on for as long as people remember him and his life.
It is not possible to host this event without helping hands. We have several sponsors who volunteer to help us physically and financially to make this event possible.